What the Warming of Relations between Israel and UAE Mean for the Middle East:  Mira Patel, The Indian Express, Dec. 21, 2021
Abraham Accords is a Blessing to the Middle East and the Muslim World:  Salah Uddin Shoaib Choudhury, The Blitz, Dec. 28, 2021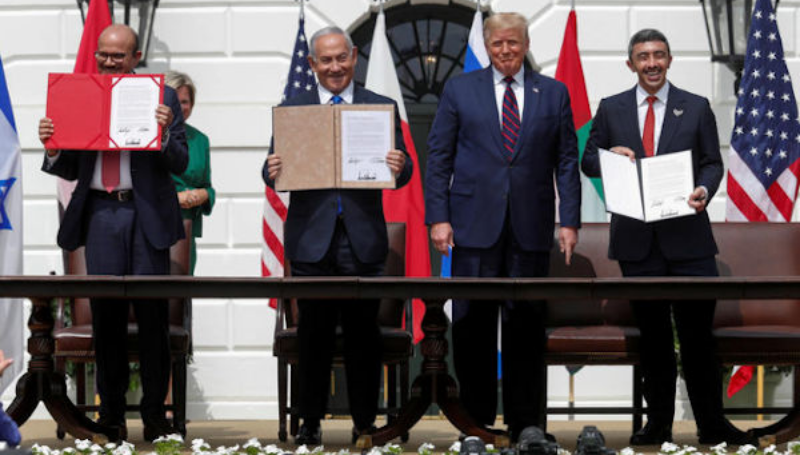 The Next Abraham Accords Will Be with Indonesia – Analysis:   Amotz Asa-El, Jerusalem Post, Jan. 1, 2022
2021 Was a Year of Diplomacy for the State of Israel:  Herb Keinon, Jerusalem Post, Dec. 30, 2021
---
For Further Reference:
The Abraham Accords and the Birth of Arab Zionism:  Einat Wilf, Mosaic, Dec. 22, 2021 — While the detractors of Israel's recent peace treaties with Bahrain and the United Arab Emirates have argued that they are purely "transactional" and that they somehow foster the abandonment of the Palestinians, Einat Wilf makes the case that the reality is very different. 
Experts Weigh in on Normalization Between Israel and Indonesia:  Omri Nahmias, Jerusalem Post, Dec. 27, 2021 —  It was reported last week that US Secretary of State Antony Blinken, in meetings with officials in Jakarta earlier this month, raised the possibility of Indonesia normalizing diplomatic relations with Israel.
The Abraham Accords One Year On – Who's Next?:  Dr. Norman Bailey, Globes, Dec. 21, 2021 — It is a pleasure to be writing about something positive that is happening in the world for a change. And the Abraham Accords are certainly a very positive development. How have they worked out so far and what are the prospects in the near future?
The Israeli-Moroccan Honeymoon Might Not Last Forever:  Prof. Efraim Inbar, Israel Hayom, Dec. 8, 2021 — Shortly after the Abraham Agreements were signed, then-US President Donald Trump announced that a fourth Arab country – Morocco – would soon establish full diplomatic ties with Israel as well. In return, Washington would recognize Moroccan sovereignty over Western Sahara.
https://www.i24news.tv/en/news/israel/diplomacy-defense/1641213108-exclusive-israel-indonesia-working-towards-normalization