'I'm Jewish and Black – Where Do I Fit In?':  Nadine Batchelor-Hunt, BBC, Dec. 27, 2021
The Beta Israel: The return of a lost tribe:  Stewart Weiss, Jerusalem Post, Dec. 16, 2021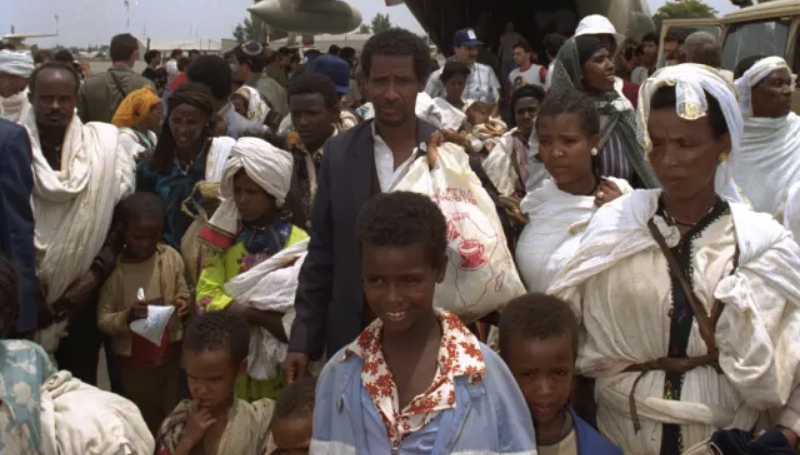 How Israel's Mossad Used a Fake Red Sea Diving Resort to Save a Lost Tribe of Ethiopian Jews: Itay Had, The Wrap, May 9, 2018
Did Western Countries Enable Ethiopia's Civil War?: Damian Pachter, Israel Hayom, Dec. 30, 2021
---
For Further Reference:
WATCH: Remembering Israel's First Rescue Mission for Ethiopian Jews:  United With Israel, Jan. 10, 2022 — Between November 1984 and January 1985, Israel secretly rescued over 8,000 Ethiopian Jews and brought them to safety in the Jewish state.
Ethiopian Jews in Israel – a Musical Ethnography:  Dr. Nili Belkind, Jewish Music Research Center — I spent the summer of 1989 living in a Nazareth Illit (today Nof HaGalil) neighborhood largely populated by new immigrants from Ethiopia, and working as a volunteer in Meseret, a center that supported traditional Jewish-Ethiopian crafts (weaving, pottery, basketry) and music. 
Chief Rabbi Freezes All Conversions To Judaism In Protest Of Planned Reforms:  Stuart Winer, Times of Israel, Dec. 29, 2021 — Chief Rabbi David Lau told the prime minister Tuesday that he will not approve any future conversions to Judaism as long as the government continues to advance a plan to ease the process and dilute the Chief Rabbinate's control over it.
A Critical and Historical Crossroads for the Beta Israel: Roni Fantanesh Malkai, Jewish News, Dec. 27, 2021 — In the middle of the 19th century, a new and mysterious world of Jews in faraway Ethiopia was revealed through an exchange of letters between the leaders of Ethiopian Jewry and the sages of the Holy Land.
Massacres, Rape, Siege: Why Israel Must Stop Its UAE Ally Aiding Ethiopia's Atrocities:  Alex de Waal, Haaretz, Dec.  16, 2021    — The Abraham Accords gave Israel new leverage across the Arab world. Israel has new allies, notably the United Arab Emirates. It's now vital to examine what these allies might be doing — especially when they contradict the founding values of the State of Israel.