Danchenko Admits He Was FBI Source Amid Charges He Lied to the Bureau:  Just the News, Sept. 19, 2022 — Embattled businessman Igor Danchenko has admitted he was a confidential source for the FBI in court filings seeking to block the presentation of certain evidence in special counsel John Durham's prosecution against him for lying to the bureau.
New Durham Bombshell: FBI Paid Russian Accused of Lying As A Confidential Informant Against Trump:  Just the News, Sept. 13, 2022 — In a bombshell revelation, Special Prosecutor John Durham revealed Tuesday in court filings that the FBI paid a Russian businessman as a confidential human source in the investigation of Donald Trump's 2016 campaign even though it had prior concerns that businessman was tied to Moscow's intelligence services.
---
John Durham's Final Act: Exposing the FBI:  Andrew C. McCarthy, NY Post, Sept. 18, 2022
Durham Shocker: Danchenko Was a Paid FBI Informant:  Techno Fog, The Dispatcher, Sept. 13, 2022
Two Pings on the New, "Speaking" Durham Filing in the Danchenko Case:  J.E. Dyer, The Optimistic Conservative, Sept. 13, 2022
Exclusive Doc Indicates Special Counsel Failing to Bring Collusion Hoaxers to Justice:  Margot Cleveland, The Federalist, Sept. 15, 2022
---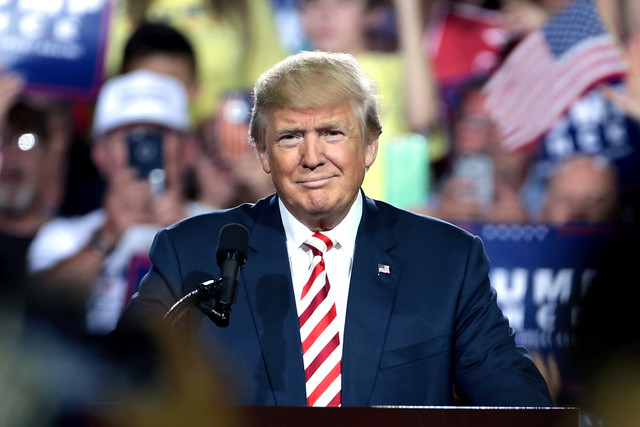 The FBI Paid for Russian Disinformation to Frame Trump—and 7 Other Takeaways from Durham's Latest Court Filing:  Margot Cleveland, The Federalist, Sept. 14, 2022 –– The FBI put a contributor to the Hillary Clinton campaign's Donald Trump smear dossier on FBI payroll as a confidential human source after investigating Igor Danchenko for allegedly spying for the Russian government, revealed Special Counsel John Durham in a court filing unsealed by a Virginia federal court yesterday. 
FBI Unit Leading Mar-a-Lago Probe Earlier Ran Discredited Trump-Russia Investigation:  Paul Sperry, Real Clear Investigations, Aug. 18, 2022 — The FBI division overseeing the investigation of former President Trump's handling of classified material at his Mar-a-Lago residence is also a focus of Special Counsel John Durham's investigation of the bureau's alleged abuses of power and political bias during its years-long Russiagate probe of Trump.
Unpacking the Apparent Trump-Hillary Double Standard: For Her, the FBI Helped Obstruct Its Own Investigation:  Paul Sperry, Real Clear Investigations, Sept. 15, 2022 — Former Attorney General Loretta Lynch obtained evidence that a computer contractor working under the direction of Hillary Clinton's legal team destroyed subpoenaed records that the former secretary of state stored on a private email server she originally kept at her New York home, and then lied to investigators about it. Yet no charges were brought against Clinton, her lawyers, or her paid consultant.
Trump and Clinton's Classified Capers: Peter Van Buren, The American Conservative, Sept. 19, 2022 — Let's compare, Hillary versus Trump and their classified capers. Both Hillary and Trump had classified information at their homes, both appeared to break the law, but only one may end up legally punished. Which one did more damage to national security than the average enemy spy?
---
Key Steele Dossier Source Confirms He Was Paid by FBI for Years:  Zachary Stieber, Epoch Times, Sept. 20, 2022 — A key source for the anti-Donald Trump dossier paid for by Democrats has confirmed that he was on the FBI's payroll for years.
Why Did the FBI Raid Mar-a-Lago?:  Lee Smith, Tablet, Sept. 1, 2022 — The FBI raid on Mar-a-Lago feels like peak Russiagate.
Nunes: Danchenko Is The 'Strongest Evidence' We've Seen That FBI, DOJ Obstructed Congress:  Real America's Voice, YouTube, Sept. 16, 2022
Danchenko and the Dossier | The McCarthy Report (Ep. 187):  National Review, Sept. 19, 2022 — Today on The McCarthy Report, Andy and Rich discuss new revelations about Igor Danchenko's involvement with the FBI, the DOJ's move on Mike Lindell, and whether the 9/11 terrorists will ever go to trial.
Kash's Corner: The 'Confidential Human Sources' Sham | Special Episode With Guest-Host Lee Smith:  Epic Times, Sept. 16, 2022 — In this special episode of Kash's Corner, New York Times best-selling author Lee Smith guest hosts with Jan Jekielek and dives into new John Durham filings in the Igor Danchenko case.