Abba Eban Pushes Israel's Application for U.N. Membership:  Philip Quarles, WNYC, Sept. 12, 2012 — In 1949, Israel's Abba Eban defends his country against a variety of accusations and urges the United Nations to act favourably on Israel's application for admission to that international body.
---
The Triumph and Tragedy of Abba Eban:  Rick Richman, Mosaic, May 20, 2021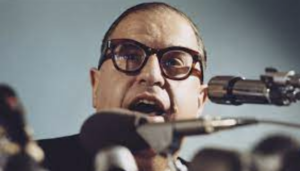 'The Greatest Emissary the Jewish People Ever Had': Asaf Siniver on Abba Eban:  Asaf Siniver, Fathom, Summer 2016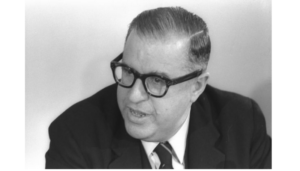 Good Guys, Bad Guys; Interview with Abba Eban: The National Security Archive, Episode 17, May 13, 1997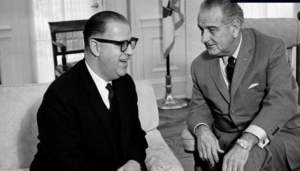 Zionism and the U.N.:  Abba Eban, NY Times, Nov. 3, 1975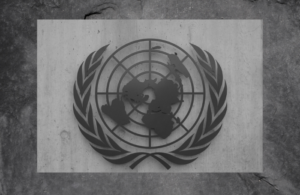 ---
'Abba Eban: A Biography,' by Asaf Siniver:  Ethan Bronner, NY Times, Dec. 31, 2015 — In December 1955, following Syrian harassment of Israeli fishermen on the Sea of Galilee, Israel carried out a large attack on Syrian military positions, killing 50 soldiers and capturing 30.
An Address by Abba Eban: Harvard Kennedy School's Institute of Politics, YouTube, Apr. 15, 1982 
A Remembrance of Abba Eban:  Charlie Rose, YouTube, Nov. 18, 2002
Mike Wallace – Abba Eban Interview April 12,1958: YouTube — As the tenth anniversary of the founding of Israel approached, Israeli Ambassador to the United States Abba Eban talked to Mike Wallace about Arab nations, the Arab refugee problem, Egyptian President Nasser, the role of American Jews in Israel's future, and the charge that Israel threatens world peace with a policy of territorial expansion. This is a kinescope of the nationally televised prime-time program, "The Mike Wallace Interview."
5 Mind-Blowing Quotes by Abba Eban That Will Give You Insights About Politics:  The Famous People — Abba Eban was an Israeli politician and a scholar of Hebrew and Arabic languages.