Will The A-G Declare Netanyahu Unfit To Serve? Guess Again – Explainer:  Michael Starr, Jerusalem Post, Jan. 23, 2023 — Dramatic reports broke Friday night that Attorney-General Gali Baharav-Miara was considering declaring Prime Minister Benjamin Netanyahu unfit to serve in office due to conflicts of interest stemming from his corruption trial in the proposed judicial reforms.  
WATCH:  Judicial Reform in Israel and…a New Jew is Rising in America;  Caroline Glick, The Caroline Glick Show, Jan. 22, 2023 —  In Ep. 89 of the Caroline Glick Show, two things happened. First in my opening (first 17 minutes), I gave the skinny on Justice Minister Yariv Levin's judicial reform package. If you want to understand what is going on politically, and what is on the table legislatively, I suggest you watch. I hope to put it out as a separate clip later this week.
---
Who's Threatening Israeli Democracy?:  Editorial Board, WSJ, Jan. 20, 2023
Constitutional Revolutions with No Constitution:  Michael Koplow, Israel Hayom, Jan. 22, 2023
Report: PM told US National Security Adviser Judicial Overhaul Will Be Softened:  TOI Staff, Times of Israel, Jan. 22, 2023
Esther Hayut's War Against Democracy:  Caroline Glick, JNS, Jan. 22, 2023
---
AG Pondering Declaring Netanyahu Unfit as PM Due To Conflicts Of Interest;  Jerusalem Post staff, Jerusalem Post, Jan. 22, 2023 — Attorney-General Gali Baharav-Miara and the State Attorney's Office are considering declaring Prime Minister Benjamin Netanyahu unfit to serve due to a conflict of interest created by his government's planned judicial reform, according to Israeli media.
Kudos to 'The Wall Street Journal' for Demonstrating Integrity About Israeli Democracy:  Ruthie Blum, JNS, Jan. 22, 2023 — Kudos to The Wall Street Journal for defending the new Israeli government's judicial-reform plan. It takes guts for a news outlet to go against the grain of fashionable politics, particularly when the decibel level of the loud minority is so high.
Deri Lied, But the Court Should Have Shown Restraint:  Ariel Kahana, Israel Hayom, Jan. 19, 2023 — If you lie, you have to pay! This is the crux of what the Supreme Court said in its ruling on Wednesday when they struck down Aryeh Deri's appointment as a cabinet minister. 
Israeli Envoy to Canada Stepping Down in Protest Against Netanyahu Government:  JNS, World Israel News, Jan. 22, 2023 — Israeli Ambassador to Canada Ronen Hoffman announced on Sunday he will step down from his post later this year due to ideological differences with the Benjamin Netanyahu-led government.
Opposition Boycott Of Judicial Reform Debates Continues For Second Day:  Eliav Breuer, Jerusalem Post, Jan. 23, 2023 — The opposition's MKs will not participate in debates in the Knesset Constitution, Law and Justice Committee until the committee's legal advisor gives his opinion regarding the proposed laws, the MKs said in a press conference on Monday outside of the committee room.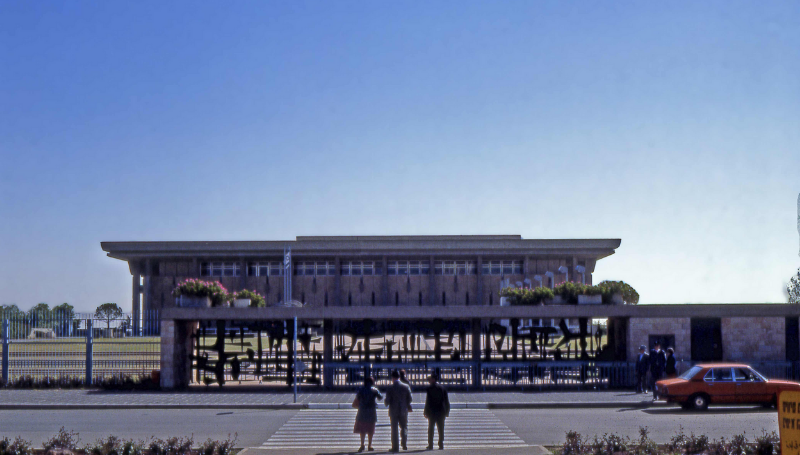 As New Government Takes Power, Troubles Lie Ahead:  AP and ILH Staff, Israel Hayom, Dec.  30, 2022 — After five elections that have paralyzed Israeli politics for nearly four years, Prime Minister Benjamin Netanyahu has finally returned to power with the government he has long coveted: a parliamentary majority of religious and far-right lawmakers who share his hard-line views toward the Palestinians and hostility toward Israel's legal system.