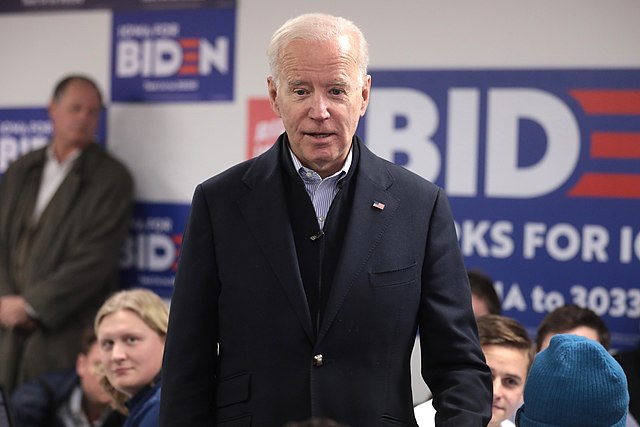 Table of Contents:
_______________________________________________________________
For Further Reference:
Former U.S. ambassador to the UN and South Carolina governor Nikki Haley warned Republicans Saturday to end the splits in the party and get their act together to build on the strong points of the Trump administration in facing an expected hard swing to the left under president-elect Joe Biden.
A source close to the Biden transition team said that Israel will be consulted before any strategy is formulated regarding a nuclear deal with Iran,Israel Hayom reported Friday.
Israeli Prime Minister Benjamin Netanyahu paid tribute to outgoing US Ambassador to Israel David Friedman on Sunday, saying "there was never a better ambassador."
According to its website, the Congressional lobbying organization calling itself "J Street" was established "to serve as the political home and voice for pro-Israel, pro-peace Americans" through "organizing pro-Israel and pro-peace Americans to promote U.S. policies that embody our deeply held Jewish and democratic values and that help secure the State of Israel as a democratic homeland for the Jewish people."
Israel's top rival to Prime Minister Benjamin Netanyahu is getting some American help ahead of March 23 elections. Gideon Saar, a onetime Netanyahu protege, has hired four of the founders of the Lincoln Project, which ran a relentless campaign to help defeat President Donald Trump. The hiring was first reported by Israel's Channel 12 TV and confirmed by a member of Saar's campaign. The campaign official spoke on condition of anonymity because he was discussing internal strategy.
____________________________________________
Caroline Glick: Will Israel be able to withstand Biden administration's pressure?
Caroline B. Glick
World Israel News, Jan. 17, 2021
"The same people who dismissed Israel's evidence then are now leading Biden's national security."
In an interview with The New York Times last month, President-elect Joe Biden restated his intention to return to the 2015 nuclear deal with Iran. Israel opposes this plan because the 2015 deal ensures Iran will become a nuclear-armed state.
Media reports over the past few weeks have detailed some of Israel's plans to convince the incoming administration to reconsider its position. Among other things, the government intends to use documents from Iran's nuclear archive, that Mossad agents spirited out of Tehran in 2018, to show Biden and his advisers that the 2015 deal was based on the incorrect assumption that Iran's nuclear program was defensive and civilian.
The archive proves incontrovertibly that Iran's nuclear program was conceived with the aim of and has always been about making nuclear bombs, not medical isotopes, and that the purpose of that nuclear arsenal is not to defend against its enemies, but to obliterate them. Although Israel's case is rock solid, it is unlikely to convince the Biden team to change course. Even without the benefit of the archive, there was massive evidence five years ago that Iran's actions and intentions in relation to its illicit nuclear program were aggressive.
Israel shared that evidence with the Obama administration, and Barack Obama and his advisers didn't care. They drove forward and demonized Israeli leaders and their American supporters as warmongers. The same people who dismissed Israel's evidence then are now leading Biden's national security.
William Burns – a bad sign.  On Tuesday, Biden announced he was appointing William Burns to serve as CIA director. The announcement followed Biden's decision to appoint Jake Sullivan to serve as his national security adviser.
Obama appointed Burns and Sullivan to hold secret nuclear talks with Iran behind the backs of U.S. allies Israel, Saudi Arabia and the United Arab Emirates. Those talks led to the deal which provided Iran with an open path to a nuclear arsenal by 2025. It permitted the regime to enrich uranium. It didn't touch Iran's ballistic missile program. It gave Iran the power to decide which nuclear sites United Nations inspectors could enter. And it gave Iran a direct payoff of $150 billion dollars, including $1.7 billion in cash. … [To read the full article, click the following LINK – Ed.]
______________________________________________________
Mossad Head Briefs Biden Admin On Iranian Nukes, Missiles
Arie Egozi
Breaking Defense, Jan. 13, 2021
"The Iranians are masters of creating fake reality, and I think that the new administration is going to buy their lies."

Yosi Cohen, head of Mossad, is in Washington today to brief key figures in the Biden administration, armed with a "mountain" of the latest Israeli intelligence about Iran's nuclear program and ballistic missiles. The official reason for his visit is to say goodbye to the outgoing Trump administration and prepare for Israel's work with the Biden Administration.
The head of the Mossad is expected to serve as Prime Minister Benjamin Netanyahu's main liaison with the new administration, because of his personal acquaintance with Biden and many of the new president's senior officials developed while he was head of Israel's National Security Council.
Cohen knows Biden personally and has met with him several times. He worked closely with then-Secretary of State John Kerry (now the presumptive climate change envoy) and then-National Security Adviser Susan Rice (presumptive domestic policy advisor). Perhaps most importantly, he knows Wendy Sherman, who led the talks with the Iranians and is the presumptive deputy Secretary of State.
Sherman lobbied Jewish groups to accept the original Iranian agreement reached under Obama and knows the players on all sides. Cohen also knows William Burns, in line to become CIA director, who will clearly play a key role in supplying unbiased intelligence about the implications of any deal with Iran.
He is also well acquainted with his American counterpart Jake Sullivan, considered one of the architects of the nuclear deal under Obama. Sullivan is slated to serve as Biden's National Security Adviser. Another acquaintance is Anthony Blinken, expected to serve as Secretary of State.
The Israelis are already worrying that the Biden administration may not be as hard-line as President Trump has been with the Iranians. "The Iranians are masters of creating fake reality, and I think that the new administration is going to buy their lies," Yossi Kuperwasser, former head of the research division in the Israeli Defense Forces' military intelligence division and director general of the Israel Ministry of Strategic Affairs.
Amos Gilead, former chief of the IDF's intelligence research and analysis division, told BD that every effort should be made to totally block Iran's race to nuclear capability: "A country like Iran, with its ideology, should not reach the point where it can act with nuclear weapons." … [To read the full article, click the following LINK – Ed.]
______________________________________________________
Trump Orders Military Shift to Spur Israeli-Arab Cooperation Against Iran
Michael R. Gordon and Gordon Lubold
WSJ, Jan. 14, 2021
" Pro-Israel groups have stepped up their push to have the Central Command take on responsibility for military operations and planning involving Israel to foster greater cooperation between Israel and its Arab neighbors."
President Trump has ordered that the major U.S. military command for the Middle East be expanded to include Israel, in a last-minute reorganization of the American defense structure that pro-Israel groups have long advocated to encourage cooperation against Iran, U.S. officials said Thursday. The move means that the U.S. Central Command would oversee American military policy involving both Israel and Arab nations, a departure from decades of U.S. military command structure put in place because of acrimony between Israel and some of the Pentagon's Arab allies.
It is the latest in a series of Trump administration policy moves to shape the national security agenda President-elect Joe Biden will inherit. The change was recently ordered by Mr. Trump but hasn't yet been made public. A Biden transition official declined to comment on the move. U.S. military responsibility for Israel had long been allocated to its European command. That arrangement enabled U.S. generals in the Middle East to interact with Arab states without having a close association with Israel, which at the time was seen as an adversary in the Arab world.
Following the Abraham Accords that led to the normalization of Israel's relations with the United Arab Emirates and Bahrain, pro-Israel groups have stepped up their push to have the Central Command take on responsibility for military operations and planning involving Israel to foster greater cooperation between Israel and its Arab neighbors. "Now, Gen. Frank McKenzie can go to Saudi Arabia, Emirates and Israel and visit everyone in his newly enlarged parish," a U.S. official said, referring to the four-star Marine general who heads the Central Command.
The Jewish Institute for National Security of America, a Washington-based group that supports close military cooperation between the U.S. and Israel, urged the shift in December as a way to encourage the emerging alignment between Israel and key Arab states against Iran. Anthony Zinni, a retired Marine general and former head of the Central Command, said Thursday that "the timing could be right to do this."
"We could see more Arab countries recognize Israel, so it makes sense to bring them all in under one unified American command," Gen. Zinni added. "It will make security cooperation better. It would not have made sense in the past because there was too much mistrust. There was a fear then that if Israel was in the Central Command there would be U.S. intelligence sharing with Israel on its Arab neighbors." … [To read the full article, click the following LINK – Ed.]
______________________________________________________
The Death of the Arab-Israeli Conflict
Michael Oren
Tablet, Jan. 12, 2021
"Iraqis and Iranians could engage in a brutal eight-year war, and the Lebanese could massacre each other for 15, yet the term "Middle East conflict" referred almost exclusively to that between Israelis and Arabs." 
Entire shelves of my office library are devoted to the Arab-Israeli conflict. The titles range from 'The History of the Arab-Israeli Conflict,' 5th Edition, to the 'Routledge Atlas of the Arab-Israeli Conflict,' and 'Teaching the Arab-Israeli Conflict.' There are the reference books once considered essential—'The Arab-Israeli Conflict: Readings and Documents,' by John Norton Moore, and Walter Laqueur's, 'The Arab-Israel Reader.' There are right- and left-wing perspectives, works by Muslims, Christians, Jews, the memoirs of peacemakers and generals. The literature spans over seven decades and seemed destined to expand through many more. But, suddenly, these books about history have become books of history. Now, with the signing of the Abraham Accords between Israel, the United Arab Emirates, Sudan, and Bahrain, and the Moroccan-Israeli peace deal, the Arab-Israeli conflict is dead.
In fact, it was never fully alive. The notion that Israel faced an Arab world uniformly devoted to its destruction was belied by years of secret talks, even in-depth cooperation, between Israel and several Arab states such as Jordan, Lebanon, and Egypt. Shortly after seizing power in 1952, a young Gamal Abdel Nasser warmly corresponded with Israeli leaders, and years before making peace with Israel, Jordan's King Hussein maintained an open line with Jerusalem. Peace proposals were routinely exchanged and weighed, sometimes with the most virulently anti-Zionist regimes.
Even the term "Arab-Israeli conflict" was a misnomer. Israelis at various stages battled British and Soviet troops as well as pro-Arab terrorists from Germany and Japan. The Arabs fought not only Israelis but Anglo-French and American forces, and volunteers from around the world. Sometimes, as in the Jordanian civil war of 1970 or the 1982 Lebanon War, some Arab armies were openly or indirectly allied with Israel. The conflict was never exclusively Arab or Israeli or comprehensively a conflict at all.
Still, acknowledging the nuanced nature of the Arab-Israeli conflict and even the inaccuracy of the term does not in any way diminish its long and often desperate chronicle of violence. The five Arab armies that invaded the nascent Jewish state in May 1948 sought not only to defeat it in battle but, uniquely, to destroy it entirely. The same was true of Nasser who, after severing his secret ties with Israel, allied with the Soviet Union and declared his determination to "liberate Palestine." The Arab forces that massed on Israel's borders in May 1967 openly stated their goal of "driving Israel into the sea," and might have if not swiftly defeated in June. Six years later, Egypt and Syria launched a surprise Yom Kippur assault across the Sinai Desert and the Golan Heights which, if not for valiant Israeli defenders, could have ended in Haifa and Tel Aviv. Throughout, there were attacks by Palestinian terrorists backed by Arab states and the Israeli retaliations against those states. There was an Arab economic boycott and maritime blockade of Israel designed to strangle it economically and an Arab oil embargo which, in 1973-74, sought to isolate Israel internationally.
The duration and frequency of these clashes, and the intense media attention they received, no doubt contributed to the conflation of the Arab-Israeli conflict with all Middle Eastern conflicts in general. Iraqis and Iranians could engage in a brutal eight-year war, and the Lebanese could massacre each other for 15, yet the term "Middle East conflict" referred almost exclusively to that between Israelis and Arabs. This misconception was instilled in generations of American students whose universities offered popular courses on the Arab-Israeli conflict and all but ignored other regional disputes. Not surprisingly, successive American administrations, Republican and Democratic alike, subscribed to the notion of "linkage." This held that the core conflict in the Middle East was that between Arabs and Israelis. Resolve it and all other struggles would fall dominolike in peace. … [To read the full article, click the following LINK – Ed.]
______________________________________________________