Frederick Krantz
Isranet, Sept. 3, 2021
Rosh Hashonah turns both on hope and reflection. We look forward with hope for the New Year, even as we look back on the past year's trials, tribulations, and losses. 
5781 has been a difficult year, its vaccine-related expectation of ending the grip of COVID-19 now tempered by the spread of the Delta variant. Masking, and social distancing, are back, and vaccine passports loom. Israel, which led the world in citizens inoculated, now pioneers in administering a third booster shot to combat renewed viral spread. 
Politically, the year witnessed a startling rise — in Canada, the U.S., and globally — of antisemitic incidents and attacks.  In Israel, Hamas' 4,300 rocket attacks on Israel led to often-bloody pogrom-like riots.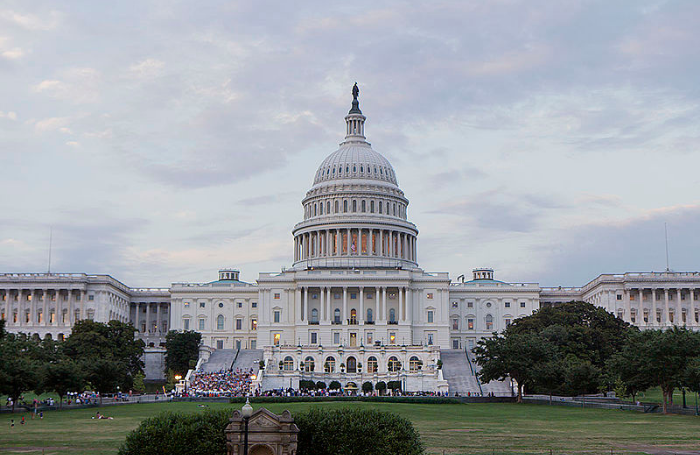 In the U.S., the advent of the Biden Administration ended four years of the most sustainedly pro-Israel Administration in U.S. history.  The U.S. had broken with the Obama-negotiated Iran nuclear JCPOA deal,  recognized  Jerusalem  as Israel's eternal capital, and  the  Golan Heights and Judea and Samaria as integral parts of the Land of Israel. Trump downplayed the Palestinian issue, moving away from the elusive, illusionary, "two-state solution" and putting fiscal pressure on Palestinian financial aid and UNRWA.  
The crowning moment of the remarkable Trump-directed U.S.-Israel entente was the Abraham Accord (celebrating its first-year anniversary as Kabul fell), which saw the United Arab Emirates, Bahrain, Morocco, and Sudan–backed de facto by Saudi Arabia–recognizing the Jewish state 
Despite Israel's short war with Hamas following the Gaza-based terrorists' 4,300-rocket attack on its civilian centers, the Jewish state's main regional adversary and threat remains a genocidal, mullah-ridden Iran.   (Egypt, Israel's former major enemy, remains at peace, as does Jordan, while Syria, divided and still under Russian  domination, is no threat.) 
However, Iran, with ballistic missiles and rapidly massing enough fissile material to make a nuclear weapon, is a direct threat. It continues both its terrorist policies across the Middle East and its violations of the JCPOA. Yet the feckless Biden Administration continues to try to revive the nuclear deal, even as an expansionist Shi'ite Iran pushes frightened Sunni Arab countries into alliance with Israel. 
In the midst of this, Israelis—recalling the British who, tired of World War II sacrifices, defeated their wartime leader, Winston Churchill, in the 1945 elections—denied  Benjamin Netanyahu a renewed prime ministerial term. In a razor-close election, the ambitious former far-right politician Naftali Bennett put together a fragile, predominantly center-left coalition, made possible–for the first time in Israel's history—by including an Islamist Arab party, Ra'am, in his inherently unstable government. 
We are now faced, after the American debacle in Afghanistan and Kabul, with a paradox.  A weak Israeli government, its center-left preponderance open to a revival of "two-state" policies, is now dealing with a similarly-oriented Biden Administration headed and staffed by former Obama Administration figures. Biden is also under pressure from the influential "Squad" of radical, anti-Zionist far-left  "progressives".   
Further, while the Bennett government may be comfortable with "Obama 2.0" Administration backing, and even seek its support, this may now not be forthcoming. Biden's abject abandonment of Afghanistan, and of American citizens and clients there, may well reinforce an American turning-inward, and away from global, and Middle East ((already evident in Syria and Iraq), engagement.
If this is the case and, further, if–just as Israel confronts an imminent Iranian nuclear threat–Washington succeeds in reviving its pro-Iranian diplomacy, a heretofore increasingly stable regional balance may, dangerously, break down.   
The parallelism here is interesting, and paradoxical. The U.S. and Israel are both dominant military powers in their respective realms. But as the Afghanistan example shows, what counts when the chips are down is not only power but will.  How the internally-conflicted Bennett government will act, if faced with an existential threat and possibly without strong American support, remains to be seen.
So, as 5781 turns into 5782, we and Israel face continuing issues, domestically and internationally. Thankfully, Israel generally is strong, economically and militarily, and capable diplomatically of offsetting possible American isolationism with other, mutually reinforcing, alliances. 
On Rosh Hashonah, rightly, we focus on what is good and of enduring value, just as on Yom Kippur, contrite and confessing our failings, we pray for forgiveness, embracing our loved ones and remembering those we have lost.    
Above all, our Torah tradition commands us to "choose life," to live in hope, to be responsible for one another, justly, through reason, conscience, and law.
And as Jews, as part of the Jewish People, we must above all never forget that the great Answer to the Holocaust, antisemitism, and oppression, is the miraculously reborn State of Israel. We must, especially across the current difficult, and contested, moment, identify with and defend it. 
Here we should recall the great Jewish visionary and teacher Emil Fackenheim z"l, whose post-Holocaust 614th mitzvah , "Thou shalt never give Hitler post-humous victories", means that we must know and value who and what we are  as Jews, and always and everywhere fight against antisemitism, for Jewish unity, and in defense of  Jewish Israel.
Wishing all our readers and supporters health, sweetness, and peace for the New Year, let us conclude   with a Prayer from the Israeli Rabbinate:
Our Father in Heaven, the Rock of Israel and her Redeemer, bless Thou the state of Israel, the beginning of the dawn of our redemption.  Shield her with the wings of Thy love, and spread over her the tabernacle of Thy peace….
(Prof. Frederick Krantz is Director of the Canadian Institute for Jewish Research, and Editor of its Daily Isranet Briefing.)