Machla Abramovitz
Isranet, July 29, 2021
Published initially in Iraynu, Vol. 1, Issue 10, March 2012
When one steps into El Patronate, Havana's largest Jewish community centre, the bustle and activity remind one of any Canadian Jewish community centre, albeit with a Latin-Caribbean flavor. Similarly, its synagogue is packed with men, women, and children. This scene is a far cry from the near devastation that greeted Cuba's Jewish community following the 1959 Cuban Revolution. Then, there was a real chance that Cuba's Jews would remain forever lost to Judaism. Canadian Jews jumped to the rescue. This little-known story of how a container filled with matzah and Passover products helped keep the spark of Judaism alive during Cuban Jewry's darkest decades.
A Simcha to Remember
 It was December 2006 when Canadian Jewish Congress Executive Director Bernie M. Farber, his family, and 50 guests from Canada stepped onto the tarmac at Cuba's national airport.  Their suitcases bulged with clothes, toys, toothpaste, shampoo, canned goods, batteries, siddurim, and medicines – gifts for Cuban Jews. The occasion was the bar mitzvah of Farber's son Max.
"What better way to show our support than to hold our family celebration at Havana's main synagogue," Farber said. "And what greater gift for our son than to become the first Canadian to have his bar mitzvah in one of the world's last communist countries."
For the participants, this bar mitzvah was laden with symbolic meaning – Max's rite of passage into manhood reflecting the newfound religious consciousness of Cuba's Jews.  
The children's eager, welcoming faces, the warmth and enthusiasm of the casually dressed congregants, Max's melodious voice as he read the Parsha from a Torah scroll that was once again seeing the light of day.  These cherished images would remain embedded forever in the memories of those who were privileged to be there.
"The process where they walked the Torah scrolls through the sanctuary before being put away was especially moving," Farber recalls. "We Canadians showed their respect by touching the edges of our siddurim to the scrolls and then kissing the siddurim. The Cubans craned to touch the velvet-covered scrolls with the palms of their hands."
Following services, the Patronate's 100-member congregation treated their Canadian guests to a festive, specially prepared Shabbat celebration of fish and chicken delicacies. This food, they proudly informed them, had been cooked with the oil leftover from the previous year's matzah package.  Remarkably, this gift alone would help sustain the spark of Yiddishkeit (Jewish consciousness) within the Cuban Jewish community during its darkest decades, when all aspects of Jewish identity appeared to be lost.
How It All Began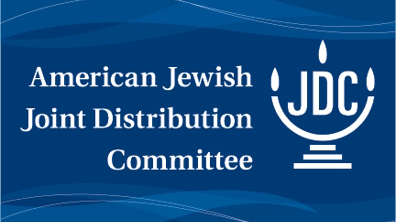 In February 1961, the CJC, Ontario Region, had received an urgent appeal from the U.S. Joint Distribution Committee (D.C.,) an international aid organization.The Cuban Jewish community was desperately in need of kosher-for-Pesach products.  In response to President Fidel Castro's nationalization of
American industries following the 1959 Cuban Revolution, the U.S. had just instituted a trade embargo. Consequently, Cuban Jews could no longer obtain their traditional Passover shipment through the usual means. If there was any possibility of getting their matzos on time, Canadian Jews were their only hope.
B.G. (Ben Gershon) Kayfetz, then CJC representative, Central Region, quickly got to work. There wasn't much time left, and there was much to do. They needed to raise funds, obtain a Cuban permit to import the products and an export permit from Ottawa. Then there was the matter of shipping space. At one point, it appeared that the supplies would have to be shipped by air to make it to Cuba on time, and this would have been financially exorbitant. During the upcoming weeks, the CJC and the leaders of the Havana Jewish community constantly talked over the phone. As a CJC communiqué stated, "They expressed to us their extreme anxiety over the situation and indicated that the Cuban Jews would be ready to sacrifice everything to make sure that they can observe Passover in the traditional kosher way."
Thankfully, at the last minute, Sigmund Unterberg, CJC's Assistant-Treasurer, secured space on a ship that left Saint John, New Brunswick, on March 15 and was scheduled to arrive in Cuba on March 22 – just in time for the container of Passover products to be distributed to the families. 
A Priceless Gift 
"For many members of the Cuban Jewish community, the single religious contact they had over a year was this food shipment they received from Canada on Passover. It reminded them that they were Jewish. It reminded them that they should have a seder. It reminded them that this is a special time of year. For many, this was their only contact with the larger Jewish world and with Yiddishkeit. So, in many ways, this container has been a key element in sustaining this community," Steven Shulman, Ontario regional director and national general counsel, UJA Federation of Greater Toronto, told Iraynu. This gift from Ontario Jews to Cuban Jews has been ongoing for 50 years – the last five of which have been under the auspices of the Federation.
The container included matzahs, matzah meal, wine, canned fish and meat, vegetable oil, horseradish, and tea—enough to feed 8,000 Cuban Jews and sustain the community in many ways. The money raised through its sale made it possible to give moess chitim (charity) to desperately needy families and repair badly disintegrating synagogues. Some of the canned fish and meat was also put aside for the yomim tovim (Jewish holiday), for Shabbat kiddushim, and rare family celebrations year-round
Moreover, the shipment was a spiritual lifeline to those living outside of Havana. As Rodolfo Mizrahi Tellez, now president of the Jewish community in Guantanamo, told Cuban American author Ruth Behar, "There were always a few people like me who took the trouble to go to Havana and bring the matzah back each year. But, at the time, we didn't understand what the mitzvah was for. We ate it, but without performing a Passover seder. It was an enigma, which we only understood years later when the Jewish community in Guantanamo took form."
Spiritual Food 
Another enigma was how Cuban Jews, today numbering 1,500 people, sustained their Jewish identity or even their sense of community.  Community leader Moises Asis explained in a statement made in 1977 and preserved in the CJC archives, "Ours in a state whose children learn atheism, and where anything to do with religion is discouraged. Given this official ideology, it is a tribute to the Jews that they can keep the spark of Jewish life alive." 
Indeed, given the first opportunity, many set about restructuring their Jewish institutions so they could live more fully as Jews.  They also brought out their talleisim (heirlooms from a previous period), put their mezuzos back on their doorposts, and proudly displayed their Magen Davids around their neck.
It is, however, primarily a tribute to Ontario Jews who continue to reach out to their Cuban brethren with a generosity of spirit.  They continue to assure them that they are not alone; they have not been forgotten and remain a vital part of the global Jewish community.
Jewish Life is Flourishing 
Although unadorned from the outside, El-Patronate, Cuba's largest synagogue, and community centre, located in Havana's thriving seaside suburb of Vedado, still holds its own compared to the buildings surrounding it—shabby, moss overgrown, grey buildings that dimly reflect Havana's former grandeur. Inside, however, El-Patronate is pulsating with life. Cuban Jews participate in various arts and crafts and exercise classes, discussion groups, and Torah lectures. The older women are even having their hair cut and styled. 
Children's laughter, as well, rings through the hallways. Leading these groups and teaching in the daycare centres are young men and women in their early twenties volunteering their time. Some have just returned from visiting Israel, having participated in the Birthright program that provides free trips to Israel to young people between the ages of 18-24, under the auspices of Toronto's Canada Israel Committee.
Visitors attending services on Friday night or Shabbat morning will, likewise, be amazed to find the synagogue brimming with men, women, and children. As Judy Golup of the Jewish Cuba Connection, an American-based humanitarian aid organization, told Iraynu, "During my recent trip, there were 160 people in attendance at the Patronate. Some of these people hadn't stepped into a synagogue in years. I haven't seen this many people praying together anywhere."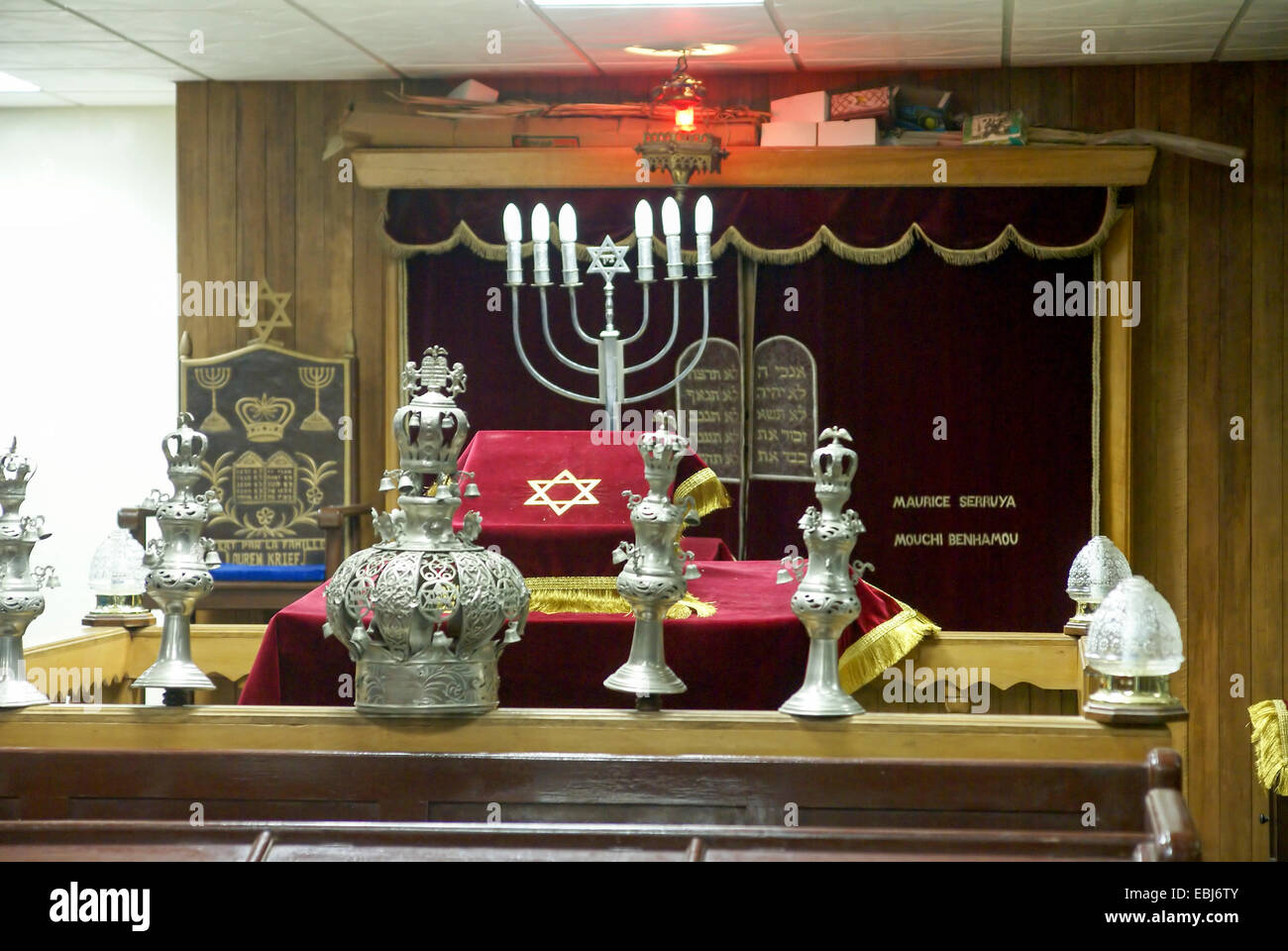 Today, some walk two-and-a-half hours every Shabbat to participate in the prayers and in the kiddush that follows services. This kiddush includes pound cake, hard-boiled eggs, crackers, and a little canned meat left from Canada's yearly Pesach delivery. Similar kiddushim occur daily in the Adath Israel, Cuba's oldest Orthodox shul, located in Old Havana. In its heyday, the synagogue had approximately 800 members. Restored in 2005, it has reinstalled its mechitzah, and its mikvah (ritual bath) is once again functioning.
The Rebirth is Real 
These activities are quite a change from what was.  Not that long ago, seeing children running through its halls and participating in the prayers was a rare commodity.  There was also a time when Dr. Jose Miller, then president of the Patronate, and other community leaders painfully deliberated over renting out half the building built in 1953 with much pride and at a cost of millions. There had been no choice – synagogue dues alone could no longer sustain the building's upkeep; there weren't enough people paying them.
When, in the early 1960s, Cuba was declared a Marxist-Leninist state, large numbers of Jews started identifying as fundamentally Cuban; many intermarried and integrated into the Cuban population. To them and others, Jewish identity and customs were but a distant memory – if that; perhaps there was a tallis hidden away in some closet and photos of grandfathers bearing beards and kippahs. Some buildings still held the telltale signs of Magen Davids integrated into wrought-iron fences and walls. Nevertheless, for many, these were merely quaint symbols of times past and rarely remembered.
This situation was a far cry from the heyday of this proud, 100-year-old Jewish community. Before Castro's rise to power, the Cuban Jewish community, a population of about 15,000 among six million Cubans, was beaming with activity and promise. With its open-door policy, Cuba offered a haven from pogroms, the breakup of the Ottoman Empire, and, later, the Holocaust. As successful entrepreneurs, the Jewish newcomers embraced Cuba and promised a secure future for themselves and their children. Five synagogues and six Hebrew elementary schools were instituted within time, reflecting Cuban Jewry's three distinct cultural identities – American, Eastern European, and Sephardic.
Then times changed dramatically. When Castro began nationalizing industries and businesses in the early 1960s, many Jews intrinsically understood that their Cuban dream had ended abruptly. Not willing to relinquish individual and religious freedoms, 95% of the Cuban Jewish population fled, like their forefathers had from Egypt, with urgency—most to the Promised Land of Florida. Unlike their forefathers, however, they were left with nothing. Remaining in Cuba was an aging population that didn't have the emotional wherewithal to make drastic changes in their lives. On them and on the others who remained now fell the responsibility of re-establishing a semblance of Jewish life within an environment that was openly hostile to religious expression. The challenges appeared insurmountable.
We Reached Out to Them 
Canadian Jews, taking advantage of Canada's unique relationship with Cuba, reached out to the stunned remnant of Cuban Jewry, and offered expertise and friendship. Throughout these dark and harrowing decades, representatives from the CJC continued to visit there— Dr. Joseph Kage, a" h, B.G. Kayfetz, a" h, Lavy M. Becker, a" h and Rabbi Isidoro Aisenberg, among others—and meet with the communitiy's leaders. They found the Cuban leadership to be intelligent, resourceful individuals who remembered what the community was and were determined to do everything necessary to maintain Yiddishkeit there.
The response from the Canadian Jews was overwhelming. Whatever Cuban Jews needed; Canada supplied. They sent them lulavim and esrogim and pocket-sized Jewish calendars to enable them to keep track of the yomim tovim (Jewish holiday.) However, the annual Pesach container constituted the Cuban Jewish community's primary link to Yiddishkeit and helped provide them with the financial means necessary to keep going as a community. 
Still, as Lavy M. Becker stated in 1973, "Their [Cuban Jews] sense of isolation remains oppressively deep." It would not be until the dissolution of the Soviet Union in the early 1990s that this feeling of isolation began to lift.
A New Reality
With the Soviet subsidies that had upheld Cuba's welfare state now gone, Castro was desperate to infuse hard currency into its economy. He opened Cuba to tourism and legalized the American dollar. Then he went further. To the utter amazement of most Cubans, Castro changed Cuba's constitution to reflect a new reality. According to the new order, one could now be a good communist and still believe in G-d. Officially, God was welcomed back into Cuba.
This fundamental change profoundly affected Cuba's Jews. As Alberto Esquenazi Aparicio told Ruth Behar, "Before the opening to religion, the only thing people spoke about was the creation of the new man. It was taboo to talk about God. Jewish cemeteries were abandoned. Jews didn't get together or talk to one other. We didn't celebrate Shabbat. We were often afraid." Finally, at long last, it was now possible to openly express spiritual longings that had been suppressed for decades.
Armed with newfound optimism and opportunity, Dr. Jose Miller reached out to North and South American Jewry for help – most importantly, to the JDC. Taking advantage of the new religious freedom, the Joint Distribution Center (JDC) and other American and Argentinean organizations, including Lubavitch of Canada—started arriving. They brought much-needed cash and religious resources with them, including books—particularly siddurim—but mainly shlichim (spiritual guides) and teachers. The results were astonishing: a phoenix rising from its ashes.
Canada's Involvement Deepens 
While Bernie Farber, his friends, and family celebrated Max's bar mitzvah, another matter that Canada was intensely involved with came to light whose details had remained hidden. When the Soviet Union collapsed, and Cuba was freed to re-establish relations with Israel—links that remained severed since the 1973 Yom Kippur War—the way was paved for Jewish immigration to Israel. Seventy Cubans immediately left, and, over the next decade, another 600 would follow. In 1999, it now became public, "Canada had served as a behind-the-scenes conduit in the 'secret' transit of Jews to Israel, dubbed Operation Cigar," according to Farber.  In this regard, as well, Ontario's Jews continued to play a significant role.
"In 2003, we started working with the Cuban Jewish community to have young adults participate in the Birthright program," Michael Soberman, National Director, Canada Israel Committee, said. "To date, 70-75 young adults have participated. Although they are required to return to Cuba after the Birthright trip, half chose to make aliyah later and did so with the permission of the Cuban government. The other half remained in Cuba and took up leadership roles within the community. In 2006, under the auspices of the Canada Israel Committee, young Cubans began participating in the March of the Living. This program enables Jewish youth to visit the Auschwitz and Birkenau concentration camps in Poland and visit Israel."
This close, ongoing relationship between Canadian and Cuban Jews, Soberman insists, is not one of "haves" giving to "have-nots." It is very much a relationship of equals. "Cuban Jewry has much to teach us about building a community, which it is doing on far fewer resources than we have."
Sidebar:
When the Soviet Union collapsed, Cuba fell into a severe recession.  Subsequently, Cuban President Fidel Castro opened the country to tourism, legalized the American dollar, and introduced a dual-monetary system called the chavito that converts outside currencies into pesos.  Still, for Cubans, the situation remains dire. Jews, who are a tiny minority in a population of 11 million, have fared slightly better than most because of Jewish aid, but not by much.  Stanley Falkenstein of the Jewish Cuba Connection, an American-based humanitarian aid organization that supplies Cubans with wheelchairs, medicine, and other necessities, and who travels to Cuba frequently explains:
"As challenging as matters were financially in the 1960s, 1970s, and 1980s, today's situation is markedly worse. The average wage, even for a doctor, is 25 Canadian dollars per month.  Most Cubans could learn to live on that if everything were grown and manufactured in Cuba, but it's not.  So, you have a significant discrepancy between what things cost and what they earn.  As well, retirees, who make up most of the Adath Israel Congregation, for example, probably receive a pension of between five to seven dollars a month.  Nobody has any savings.  If capitalism were declared legal tomorrow, they would still have the same problems people had in the old Soviet Union.
"When people ask me why I continue going to Cuba, I think of the older people. Without outside help, these people cannot make it.  If you don't have family living outside of Cuba to help you, you are forced to depend on the community of Jews and the synagogue, all these "crazy American missions," as they call them, and humanitarian aid.  They also can't afford to pay synagogue dues. I've been going for 12 years, and I can't explain how people manage to live.  People who have lived there their whole lives can't explain it either."
Machla Abramovitz is the CIJR's Publications Editor and a freelance journalist.  Her articles have appeared in international magazines.