James Griffiths
The Globe and Mail, July 31, 2021
"Prolonged investment in China's military is paying off, however, and the balance of power is shifting dramatically in Beijing's favour, leaving strategists in Taipei and Washington scrambling to craft a new deterrent that can maintain peace for years to come."
Under a scorching sun pushing temperatures above 40 C, the troops piled into their amphibious transports and pushed out to sea. As they approached the enemy island, artillery behind them fired a barrage of missiles, enveloping the defences in a cloud of black smoke and clearing the way for the invasion force.
Depicted in a highly produced video set to soaring orchestral music, there was little subtle about the exercise staged by the People's Liberation Army (PLA) this week, at an undisclosed location along China's eastern coast. Anyone who failed to get the message had it spelled out for them by state media: This was a response to "recent moves by Taiwan's secessionists to collude with external forces."
The drumbeat of war is building in the Western Pacific, as China ramps up the pressure on Taiwan, its self-governing, democratic neighbour that split from the mainland after the end of the Chinese civil war in 1949.
In the seven decades since then, the Taiwan Strait has settled into an uneasy détente, with Beijing vowing "reunification" at any cost, but avoiding an outright invasion that could pull in Taiwan's main ally, the United States.
Prolonged investment in China's military is paying off, however, and the balance of power is shifting dramatically in Beijing's favour, leaving strategists in Taipei and Washington scrambling to craft a new deterrent that can maintain peace for years to come.
Already China has stepped up "grey zone" tactics, operations which fall below the threshold of war but can nevertheless serve to advance military goals, such as deploying fishing fleets and dredgers in disputed waters, launching disinformation and cyberattacks, and buzzing an enemy's airspace.
Since last year, Chinese military jets have conducted hundreds of operations inside Taiwan's air defence identification zone (ADIZ), which Taipei asserts over much of the strait separating its territory from the People's Republic of China.
The incursions force Taiwanese commanders to scramble their own planes in response, tiring crews and putting strain on equipment.

China's military operations have become so frequent and so large – sometimes involving more than two dozen Chinese fighter jets at once – that Admiral Lee Hsi-min, who stepped down as head of Taiwan's armed forces in 2019, said they can no longer even be defined as being in a "grey" area.
"What they're doing now is battlefield management," he told The Globe and Mail. "They've taken the southwest part of the ADIZ as their training zone. This area is perfect for them to conduct military activity from."
Chinese President Xi Jinping has tied the fate of Taiwan to his dream of "national rejuvenation," of China once again being a global superpower. That is intended to take place within the next three decades, setting a clock ticking for ongoing Taiwanese autonomy.
This does not mean an invasion is inevitable. Mr. Xi's predecessors made similar noises but were happy to put the issue off into the future, and the current President has mixed sabre-rattling with a more conciliatory approach, talking of "peaceful unification."
In March, during a visit to Fujian, the Chinese province that borders the Taiwan Strait, Mr. Xi urged leaders there to "take bigger strides in exploring a new way of integrated development on both sides of the Taiwan Strait." More recently, Beijing also thanked "relevant parties in Taiwan" for sending condolences after recent heavy flooding in central China.
When outsiders comment on the issue, however, China's answer is unequivocal. Responding to Japanese concerns about growing tensions in the Taiwan Strait this month, Chinese Foreign Ministry spokesman Zhao Lijian said the country "must and will be reunified."
"A complete reunification of China is most beneficial to regional peace and stability," Mr. Zhao said.
Far from promoting peace and stability, observers – at least those outside the People's Republic of China – agree that a war over Taiwan would be disastrous: At worst a precursor to another global conflagration, one involving at least two nuclear powers. Even a more limited conflict could devastate Taiwan's economy and that of the region, and set back one of the most vibrant democracies in Asia, or doom its citizens to forcible rule from Beijing.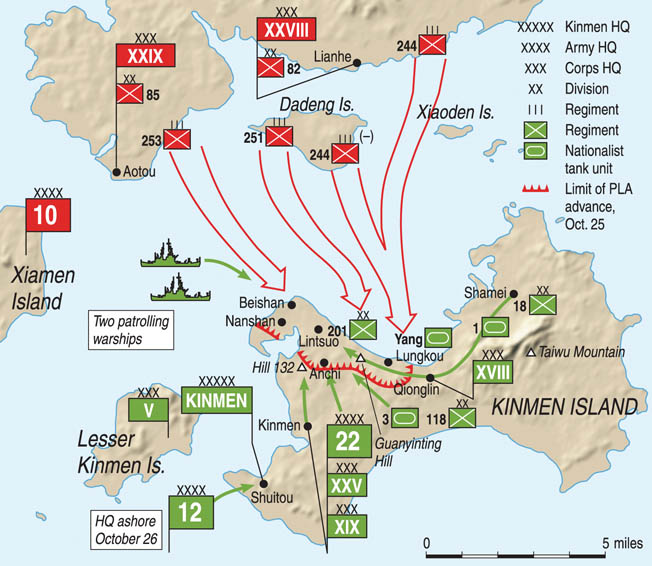 When the PLA shelled the islands of Kinmen and Matsu, which sit just off the coast of Fujian province, in the 1950s, military strategists in Washington drew up plans for a potential nuclear response to protect their ally, including the atomic bombing of Shanghai, according to still-classified documents leaked by Pentagon Papers whistleblower Daniel Ellsberg earlier this year.
Even after Washington normalized relations with Beijing in the 1970s and eighties, it maintained defence commitments to Taiwan, and continues to sell the island weapons and conduct "freedom of navigation" operations through the Taiwan Strait.
Many observers believe that in the very near future, however, U.S. and Taiwanese forces might not be sufficient to repel a Chinese invasion. This shift is what is behind much of the recent rise in tensions, as the old paradigm becomes increasingly obsolete.
"The PLA has systematically built the capabilities they believe they need for a war with the United States over Taiwan," Lonnie Henley, a retired East Asia specialist with the U.S. Defence Intelligence Agency, told lawmakers in February.
Another major factor in rising tensions, at least from the Chinese side, is that hopes for "peaceful unification" – the idea that Taiwan would volunteer to become part of the People's Republic – are looking largely futile.
When Mr. Xi came to power in 2012, his counterpart in Taipei was Kuomintang leader Ma Ying-jeou, who actively pursued greater engagement with China.
The two presidents met in Singapore in 2015, the first meeting of Taiwanese and Chinese leaders since 1949, and cross-strait economic ties were increased substantially. Beijing even deigned to allow Taiwan to participate in some international bodies such as the World Health Assembly.
That approach did little to improve Taiwanese support for unification, however, particularly among the younger generation, many of whom only have distant ancestral ties to the mainland at this point. Protests against Mr. Ma's perceived pro-Beijing leanings helped bring current President Tsai Ing-wen and her more pro-independence Democratic Progressive Party (DPP) to power in 2016.
If the approach to Mr. Ma was the carrot, then all Ms. Tsai has felt is the stick. As well as cutting off economic and tourist exchanges, Beijing has also aggressively targeted Taipei's few remaining diplomatic allies, offering them sweetheart deals to end relations with Taiwan, all the while ramping up military activities in the strait.
But if this was supposed to push ordinary Taiwanese back into Beijing's arms or put them off the DPP, then the result has been a failure: Ms. Tsai was re-elected in 2020 with 57 per cent of the vote, the largest margin in the island's history. Her victory was driven in part by developments in Hong Kong, where "one country, two systems" – once seen as a potential model for Taiwanese unification – is in tatters.
"We will not accept the Beijing authorities' use of 'one country, two systems' to downgrade Taiwan and undermine the cross-strait status quo," Ms. Tsai said in her second inaugural address, which also promised increased military investment and reform of the island's defence mechanisms.
"For China to achieve their ambition of unification, then war seems inevitable," said Mr. Lee, the retired admiral. "By 2027, China will have the capabilities to launch a full-scale invasion of Taiwan."
Such an invasion can only be deterred militarily, Mr. Lee and other experts believe, arguing that the threat of economic pain or political backlash would not be sufficient to stay Beijing's hand.
Mr. Henley, the former Defence Intelligence Agency specialist, said that China's leaders are more than aware of the potential costs of an invasion, but "if they decide they must do so anyway, they will have made that decision in full acceptance that the war will be economically devastating to China for decades to come and that its failure would severely endanger the Communist Party's hold on power."
For their part, Taipei and Washington are rushing to build a new deterrent to invasion as the balance of power moves in the Chinese military's direction, both by rallying allies to Taiwan's cause and in upgrading and reforming the island's own defences.
"There is a consensus that to counter the potential threat, there needs to be more alliances and more working together because the PLA's capability is not what it was back in the 1990s," said Enoch Wu, director of Forward Alliance, a national-security think tank based in Taipei. "It's a challenge to any single military."
Mr. Lee, during his time as head of the armed forces, was a major advocate of an "asymmetric defence posture," shifting Taiwan's military to smaller, more mobile, more lethal systems that can be used in a defensive battle, rather than trying to match China missile for missile or jet to jet.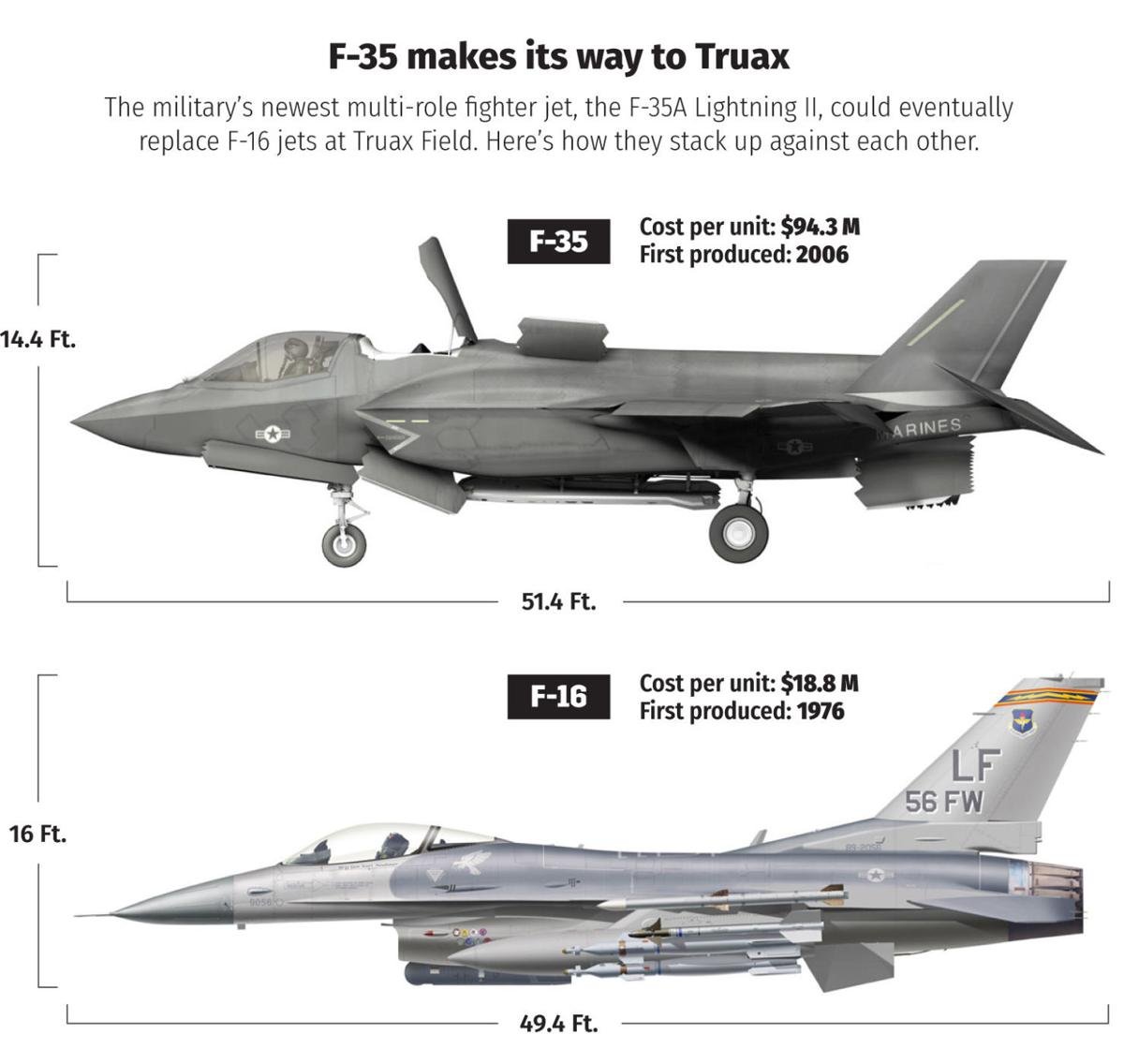 "If you insist on always spending money on F-16s, F-35s, you'll have no chance at all," Mr. Lee said. "All those shiny presents are easy to destroy with a long-range strike. But if you can preserve your forces and capabilities [after the initial attack], then they've got a problem when it comes to sending troops to the island."
Ms. Tsai has publicly endorsed this approach, and there has been some movement, but most analysts agree that reforms have not been at the pace needed to achieve what is known as "fortress" or "porcupine Taiwan."
Some critics of Washington's current approach have argued that the threat of war – particularly nuclear war – means the U.S. should be seeking greater engagement with China, even at the cost of abandoning Taiwan. Others have argued that building up the island's deterrent could be seen as challenging Beijing, and may only exacerbate the situation.
"The idea that we should not invest in our defence against an aggressor so as to appease that aggressor – with the result that you would have no defence – defies logic," Mr. Wu said. "Dialogue makes sense, no one is against dialogue, but that doesn't replace the capability to protect yourself. That's a false choice in my mind. The more we do during peacetime, the longer we can sustain that peace."
He criticized those who would see the Taiwan Strait issue as an isolated one, and connected it to China's increased assertiveness and aggression in the East and South China Seas, and along its disputed border with India, as well as Beijing's ongoing crackdown in Xinjiang and Hong Kong.
"Any single one of these things alone, you could say let's not blow this out of proportion, but taken together, there is a very clear pattern to all of this," Mr. Wu said. "Beijing is not fooling around."
This is a pattern Taiwan's neighbours are increasingly paying attention to as well. Japan in particular has taken a more active role in speaking out over Taiwan, mentioning the island in its annual defence review for the first time this year.
In an interview with Bloomberg in June, Japanese Defence Minister Nobuo Kishi said "the peace and stability of Taiwan are directly connected to Japan." His comments were echoed by Deputy Prime Minister Taro Aso this month, who said in the event of an invasion of Taiwan, "we need to think hard that Okinawa could be next."
Japanese forces are currently taking part in Exercise Talisman Sabre, war games being held in northern Australia and involving 17,000 troops, including from the U.S., Canada, New Zealand and South Korea. Canada's detachment includes the HMCS Calgary, a Halifax-class frigate, and a small team of Air Force personnel.
Tzeng Yi-Suo, a researcher at the Taipei-based Institute for National Defence and Security Research, said that while Talisman Sabre isn't necessarily aimed at China, the significance of such an exercise is that it is a "real joint operation." It covers "not just Japan and the U.S., or the U.S. and Canada," but multiple countries on either side of the Pacific, he said.
On the island of Matsu, just 20 kilometres off the Chinese coast, growing tensions are not just theoretical, residents can see for themselves the increasing number of incursions by fishing ships and dredgers, can hear the jets flying overhead.
But Lii Wen, who runs the local DPP chapter, said that this is not the only shift he's paying attention to. Even as China increasingly threatens Taiwan's autonomy, and asserts itself more across Asia, a growing number of democracies are pushing back.
"Countries in the region are increasingly viewing security in the Western Pacific as an integrated whole," Mr. Lii said. "So if China applies pressure toward Taiwan, we would possibly see democracies in the region increase their military presence in neighbouring areas, such as the East China Sea and South China Sea.
"This is an important part of deterring China from taking aggressive action," he added. "You wouldn't have seen military co-operation on this scale 10 years ago."
To view the original article, click here