Perry J. Greenbaum
Perry J. Greenbaum blog, Aug. 30, 2017
"This tragedy is at the core of my being, which vibrates each time I hear, through word of mouth, or on the news, or I read online or in a newspaper about another incident of anti-Semitism, about another incident of hatred of the Jews. When one Jew suffers, we all do."

The Jewish poet from Montreal, A.M. Klein, was profoundly affected by the news coming out of post-war Europe; you can feel it in this passage in the Canadian Jewish Chronicle (published on May 11, 1945), three days after the war in Europe officially ended, and as cited by Usher Caplan in Like One That Dreamed (1982):
For while the bombs were silent, and while the bombast sounded, we could not help but think upon our missing. Conservative estimates place the number of our martyred at five million; only the months to come will reveal the actual figures. Yes, we have survived; but as we take count of our numbers and take stock of our condition, we discover that we have survived, bleeding and maimed. We are less by one quarter of our population. (119)
It was worse than Klein initially found out; the actual figures, as he would soon find out, were that "the number of our martyred at six million." This is fact writ large. A.M. Klein never recovered from these facts. His trip to the new state of Israel immediately after its declaration in 1948, wondrous event, was marred by viewing so much misery post-war, which could not be easy to bear. Klein worked assiduously with the Canadian Jewish Congress to raise funds, to provide relief and to help rebuild the lives of the Jews of Europe who had suffered so much loss. There was always more that needed done.
Such a number. The incomprehensible is made more comprehensible when you hear the individual testimonies, when you hear their stories. This tragedy is at the core of my being, which vibrates each time I hear, through word of mouth, or on the news, or I read online or in a newspaper about another incident of anti-Semitism, about another incident of hatred of the Jews. When one Jew suffers, we all do.
For me, such incidents and the news of it gives me the chills and reminds me of the events leading to the Second World War, the Shoah, the Khurbn Eyrope (חורבן אײראָפּע; "Destruction of Europe"), the Jewish tragedy. Hyper-sensitivity some would say. Yet, is denial the answer? Is silence the answer? True, it took place a decade before my birth, and yet it resides deep in me, the agony of knowing what was true, what was always true, a truth that can only lead to agony, but denial and silence can't take the place of facts and truth. Such gives comfort only to the perpetrators of the evil.
Yes, it's also true that my father tried not to bring it ("the krieg") with him to Canada, to protect my brothers and me from its effects. But as a Jew I couldn't be ignorant. I read about it, mostly after my father passed away, so as to know him better. A lot. Some say too much. I continue to read about it, the national tragedy, the most tragic event for the Jews in modern times, perhaps in all of our long 3,500-year history.
Some would say with sincerity: Why bother with the past when the Jews have (already) accomplished so much good after the war, including the establishment of the State of Israel (1948), the re-establishment of yeshivos, and the continuing study of Yiddish language, culture and religion? Yes, these are undoubtedly all good and worthy of praise. While others destroy, Jews build. Build and rebuild; over and over again. Such is our history.
So, it is good that the Jews are builders, that they have rebuilt in some remarkable fashion much of was loss, notably in Israel and in North America (i.e., in the U.S. and Canada); yet this should not distract us from the knowledge of what occurred and why. It is this kind of historical knowledge that will help keep us from apathy ("Why bother?") and from ignorance of the present (i.e., "We didn't know").
If you believe that knowing and understanding the past is important, as I do, then you worry about the ignorance of so many. Such ignorance and apathy leaves open the possibility that it—the past—can repeat itself. Looking at events today does not help to make this "worry" go away. It is not necessarily about the fears of "wiping the Jews off the map;" the existence of the State of Israel will ensure that this will never happen, that it remains only in the place of hateful rhetoric. As do the promises in the Bible, which give comfort and certainty to so many, as it has done for hundreds of generations of our people.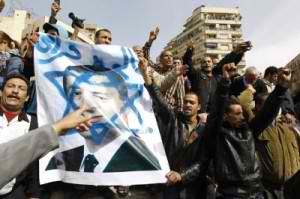 Even so, the hatred of our people often reaches such a fever pitch, as it often does in Europe, which has less and less Jews each year. It seems that Europe has forgotten its past misdeeds, its terrible past, its past meshugas. Anti-Semitism is undeniable rooted in European society and culture, part of its Christian heritage, no doubt. I don't think it ever went away; it was just not openly discussed immediately after the war. (In a future post, I might share some personal incidents of anti-Semitsim while I was in Europe on business in the early 1990s. I met one too many paskudnyaks; to them I say, kholerye dir in di beyner, a make dir in boykh, a ruekh in dayn tatns tatn arayn!).
May it come to pass. It is true that the Holocaust ended more than 70 years ago; and that many people, including Yidn and especially the goyim, are tired of hearing about it—as if the reasons and conditions that brought about this European catastrophe no longer exist. I wish it were so, but the hateful and destructive sentiments and views continue to exist and in surprising large numbers. If the Jew is a moralist, he has earned that right. This reason alone convinces and compels me to keep on writing about it.
To view the original article, click here